Traditional chargers aren't really convenient.
What if there were a way to revive a device when it was needed most?
Electrove strives to end dead batteries by taking advantage of the endless social battery network that is other batteries. Introducing Electrove, a new, intuitive, cost-effective, maintenance-free way to charge your devices. Electrove can use any Android phone's battery to charge anything from phones to cameras, even some smartwatches. Paired with a companion app, sharing battery charge has never been more convenient!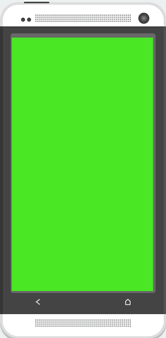 Compatability
Electrove can accept power from any
micro-USB equipped device, and charge
Apple LightningTM, micro-USB, and
mini-USB compatible devices.
Convenience
Electrove is a versatile and maintenance-free
charging solution— just throw it in your bag
and forget about it until you need it.
Simplicity
Electrove is plug and play, no lengthy instruction manual included. Optionally, you can download the Electrove app and control how much power can flow out of your device.
---
So how exactly does it work?
Electrove converts an Android device into a USB Host, allowing the Android to use its batteries to produce energy. We simply designed a cable to accept this energy and transfer it like an ordinary charger.
Electrove requires an Android device to draw power. Due to Apple limitations, iOS can only receive energy and not provide energy.
Put me down for one! Enter your email to be notified when pre-orders open.
Error:
Please review your entry
Thanks your name has been added to the list
Meet the team powered by